Five WFM Hacks You'll Need in 2020
Panel discussion between six industry experts on key areas of workforce management at PlanCon UK 2019.
In this video, Charles Watson, Head of Workforce Management at eBay, moderates a panel discussion with leading industry experts at PlanCon UK 2019.
What you will learn in this video
The panel discusses the following topics:
What to consider in forecasting: What really matters and what doesn't
Scheduling best practices
Intraday Management best practices
How do you measure success in workforce management? How does success actually look like?
How do you get your ideas implemented? Speaking the right language and communicating the value of WFM to the organisation.
About the moderator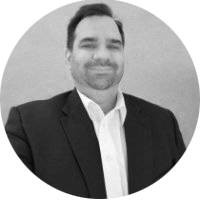 Charles Watson
Head of Workforce Management at eBay
Charles Watson has over 20 years of experience in Contact Centre operations helping companies of all sizes optimize their workforce. Charles was Vice President Global WFM at American Express Global Business Travel among many other Fortune 500 companies he served for. He is an industry expert in Workforce Management.
About the panelists
Tim Milburn, Resource Planning Manager at emovis
David Preece, Head of Programme Delivery at The Forum
John Casey, Resource Planning Expert at CCplanning
Christine Chapman, Independent Call Centre Resource Planning Consultant
Dean Couchman, Customer Success Specialist in WFM/Resource Planning at injixo