Contact Center Forecasting 2.0: Beyond Voice
Adapt your forecast to channels beyond voice
Learn a practical approach today to adapt your workforce management strategies to all channels. Plan for the future with the ability to deliver for integrated contacts.
What you will learn in this webinar...
ow to forecast other channels than pure voice
How you can move beyond only voice as a single forecast channel to chat, email, back office and more
The pitfalls to prepare for when forecasting integrated contact types
How to forecast for each channel, and how to effectively integrate those forecasts
CHARLES WATSON
Charles has over 20 years experience in Contact Centre operations helping companies of all sizes optimize their workforce. He has served as an executive at several Fortune 500 companies and is an industry expert on WFM.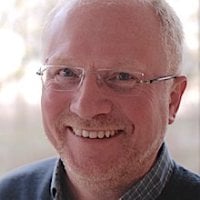 CHRIS DEALY
Chris has specialised in WFM for call centres for 16 years. He frequently writes on the subject, he has helped countless companies to reap its benefits and knows the business case inside out.